Description
BONNEVILLE/T100 CLASSIC SILENCER PAIR. Toga by Norman Hyde also available in black
Description
Traditional styling from 1950s-1960s. Our most popular product for Hinckley Bonnevilles. All silencers contain modern stainless steel wool lagging.. The Classic silencers come with optional fit mutes giving two possible levels of sound output. These systems are hand made, polished & plated in England to a faithful period design. Please do not confuse these with inferior made similarly priced offerings elsewhere, these are the real thing. They come with all fittings & can be used with Triumph and our own centre stands. None of these exhausts are legal for use on British roads, & they may be illegal in other countries. Use is purchaser's responsibility. We have fully tested these on carburetter and EFI bikes.
This product will fit Hinckley T100 models of any year and Bonneville up to 2008. For Bonneville/SE 2009on (with 17" front wheel) see HBS505. All 19" front wheel model Bonneville can be fitted with HBS105

OPTIONS FOR EFI BIKES AFTER INSTALLATION
1. Do nothing. It will run fine but you may get excessive "popping" on the over run.
2. Have the current Triumph TOR map installed into your ecu. This should improve the popping but the map is changed quite often and results vary
3. Do the above and install the Norman Hyde Air Injection Removal Kit (HBK134) this is not recommended on early EFI bikes with primary catalytic converters in the header pipes.
4. Have the Triumph ecu custom mapped. This done well can virtually eliminate the popping and also produce extra power.
5. Install a Power Commander with a custom map and install HBK134. Best option. Maximum improved power with best possible running characteristics.


Carburetter bikes will require larger main jets and usually some adjustment to the pilot. To check the size required please go the main jet item and use the drop down. Or just contact us if needed.
Fits following Models
HBS-105 Fits Hinckley T100 models of any year and Bonneville up to 2008. For Bonneville/SE 2009on (with 17" front wheel) see HBS505. All 19" front wheel model Bonneville can be fitted with HBS105
HBS-505 This product will fit Hinckley Bonneville/SE 2009on (with 17" front wheel). All 19" front wheel model Bonneville can be fitted with HBS105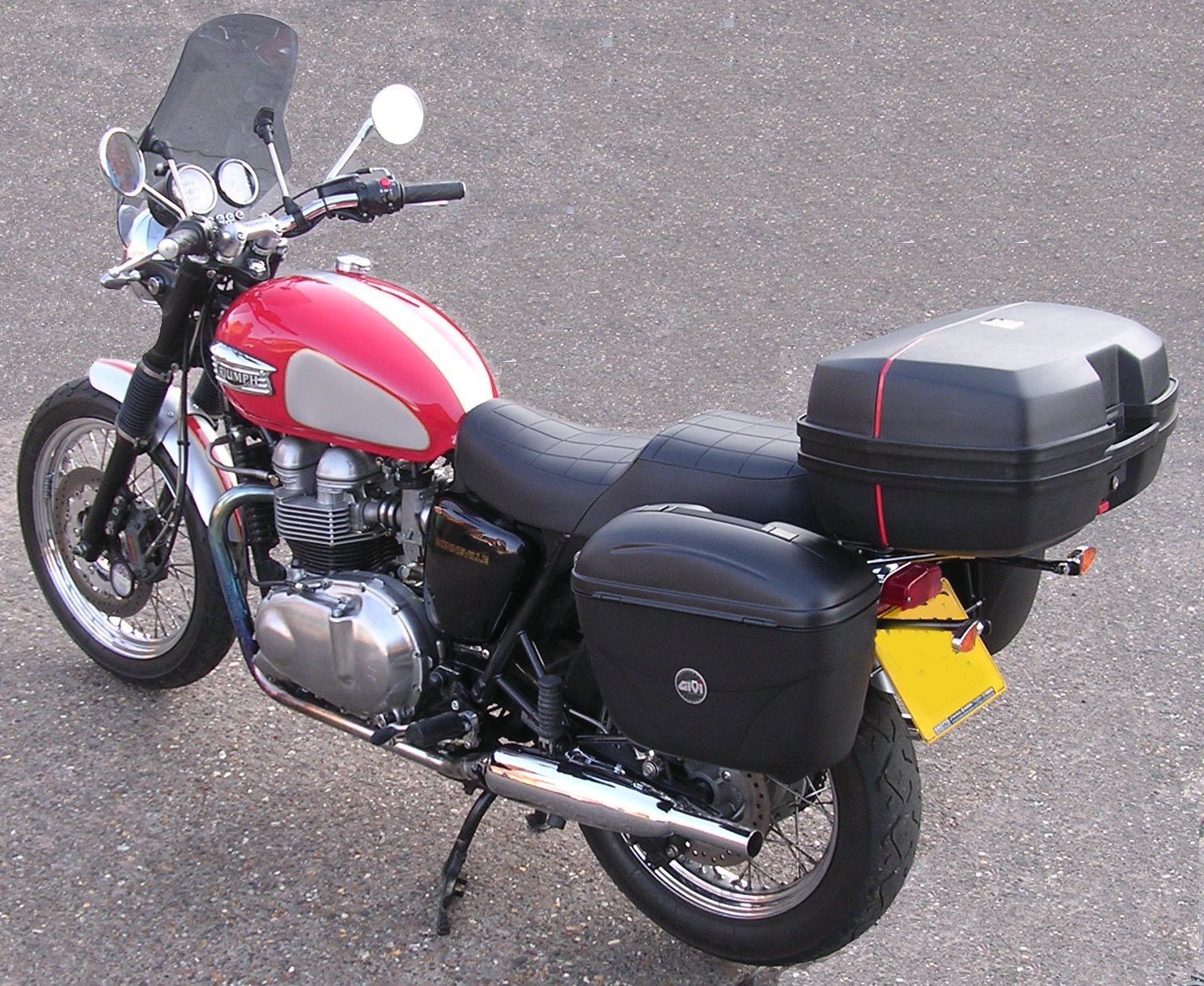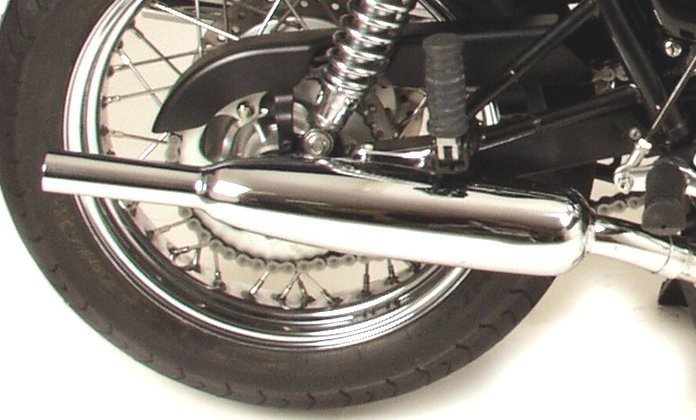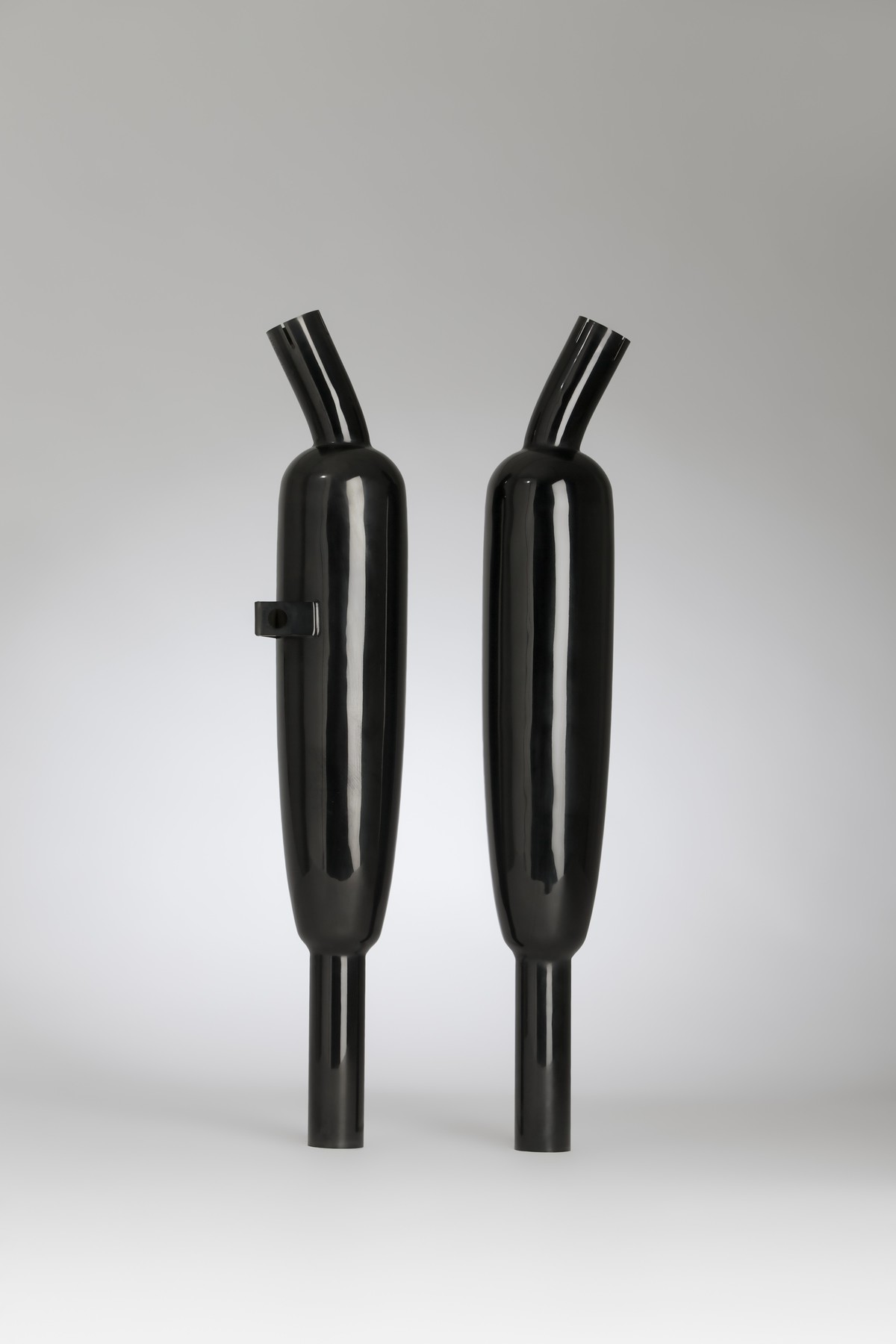 Specifications
Reviews
classic silencers

25 February 2020

Arrived very quickly, fitted up beautifully, sound absolutely great not excessively noisy but a very deep rumble.




(5)
---
Others Also Bought
---
More From This Category